Are you drafting a creative brief for new packaging? Are you looking to elevate your brand's communication to be more relevant to your target audience? Do you have confidence that the direction you are taking will differentiate your brand within the category and connect with your core target?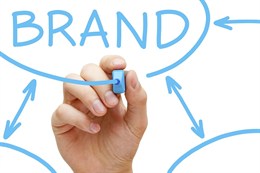 Brand positioning research can help to ensure all of your brand's communications are built upon a relevant and differentiating foundation. Through effective research, we've helped uncover breakthrough insights to adjust a brand's messaging strategy and ultimately improving business results.
How to Leverage Brand Positioning Research
The goal of positioning research is to identify the best way to gain a unique, relevant place in the consumer's mind that is emotionally compelling. At Insights in Marketing, we found the study design varies greatly depending on the category, the brand's lifecycle, the target and other considerations.
Here are five guiding principles to ensure the most successful outcome of your positioning research.
1.  Identify Core Benefits in Their Own Words
Before conducting a quantitative positioning test, make sure you have identified relevant rational and emotional benefits and the right consumer language. Federal Express, for example, taps into the benefit of trusted delivery "when it absolutely, positively, has to be there overnight!" Kraft Mac and Cheese could say it has a rich cheese flavor, but "It's the cheesiest" is better consumer language.
Identifying these core benefits and the way the target consumer expresses them is vitally important. Qualitative research, such as focus groups or in-depth interviews with target consumers can be particularly useful. How is your brand seen by consumers? How can you set your brand apart from others? You need to hear the answers from the consumer.
2.  Avoid Testing "Shades of Grey"
One common mistake is testing positioning statements that are very similar while expecting nuances to result in significant differences. Consumers look at ideas holistically, so subtle differences will not be readable. The key is to ensure all statements are distinctly different ideas and written in the same format.
For example, a new low-calorie cookie company wants to explore different positioning statements. A mistake would be to test slight differences in calories and fat:
Now you can have the great taste of oatmeal cookies without the guilt. Our cookies are only 150 calories and 3 grams of fat.
Now you can have the great taste of oatmeal cookies without the guilt. Our cookies are only 200 calories and 6 grams of fat.
Varying the benefit and/or the reasons to believe between the two statements will result in more readable differences and a better understanding of what is relevant:
Now you can have the great taste of oatmeal cookies without the guilt. Our cookies are only 150 calories and 3 grams of fat.
Now you can have a low calorie cookie without sacrificing great taste. In a recent taste test against the market leader, our 150 calorie oatmeal cookie was equally preferred.
3.  Build in Perspective
Let's assume that you have three or four positioning statements and you want to test them to see which is the most motivating. How will you know if any of them are compelling enough to consumers? In order to avoid a case of choosing the best of a bad bunch, we recommend including a control. Specifically, in addition to your new positioning statements, include either the brand's current positioning or a competitive positioning in the study. This will provide perspective on how each positioning performs in absolute.
4.  Get The "Why" as well as the "What"
When it comes to positioning testing, it's important to get more than just a score.  You need to understand what is working and not working and where there are opportunities to further strengthen the positioning. Make sure your research partner can provide you with rich diagnostics. You will need to understand drivers and detractors of appeal, relevance, believability, brand fit and uniqueness. We have a variety of tools that we use to guide our clients in understanding not only what works, but why. View more of our case studies to see what we mean.
5.  Agree On What Success Looks Like
What do you consider success? Does the winning positioning have to perform as well as the control or score significantly higher? On what measures? Make sure you set the criteria with your team before you get results. If you are unsure of the right criteria to use, your insights research partner should be able to help you set some parameters.
Follow these recommendations and you will be successful in your positioning research, putting you in a much better place to write that creative brief, differentiate your brand and connect with your target.
Finding the Right Research Partner
Whenever possible, use the same insights research partner for both the qualitative and quantitative phases. It should be a partner that takes an honest, custom approach as opposed to using a "one size fits all" type of tool. Our clients have found that working with us on both phases provides great benefits in terms of iterative thinking and engagement throughout the process, resulting in better insights. If you're interested in learning more, contact us to request a consultation.
Want additional tips on positioning development? Check out Insights in Marketing's recent article in MediaPost's Marketing Daily "7 Steps to Effective Brand Positioning."