Bringing the storefront to shoppers' fingertips is the key to great holiday retail sales in 2020. Most consumers are planning to shop on mobile phones and tablets from the safety of their sofas due to Covid-19 concerns, with a few 'in and out' store visits to avoid crowds, shipping fees and delivery delays.
Consumer Mindset during Covid-19
Even though most consumers say they are ready for jolly holiday messages, the evolving social and pandemic climate makes this an important year to listen to the voice of the consumer.  Consumer insights can prepare brands and retailers to develop business capabilities to optimize the customer experience, and create marketing campaigns and messaging that will ring true with shoppers' current values, feelings and lifestyles.
2020 Holiday Shopping Timeline
Retail analysts predict the holiday shopping season will start earlier and wrap up sooner this year. Online retail events like Shopkick's new 10.10 online shopping event  and Amazon's  Oct. 13-14 Prime Days  are expected to kick off the season, and big box stores will offer Cyber November sales to prevent Black Friday and Doorbuster crowds.
Holiday Spending Predictions
Economists say consumer concerns about health, safety and finances make it difficult to predict whether 2020 can match 2019's record-setting $1 trillion in holiday retail sales,. However, about 40 percent of consumers say they plan to spend about the same amount on holiday gifts this year, and discretionary spending is slowly recovering according to a recent McKinsey consumer sentiment survey.
Consumer Shopping Trends
Creating a seamless online / in-store shopping experience is key to boost sales according to the National Retail Federation,  and about half of baby boomers started using  social media networks to shop and discover brands according to Globalwebindex.[/vc_column_text][vc_column_text]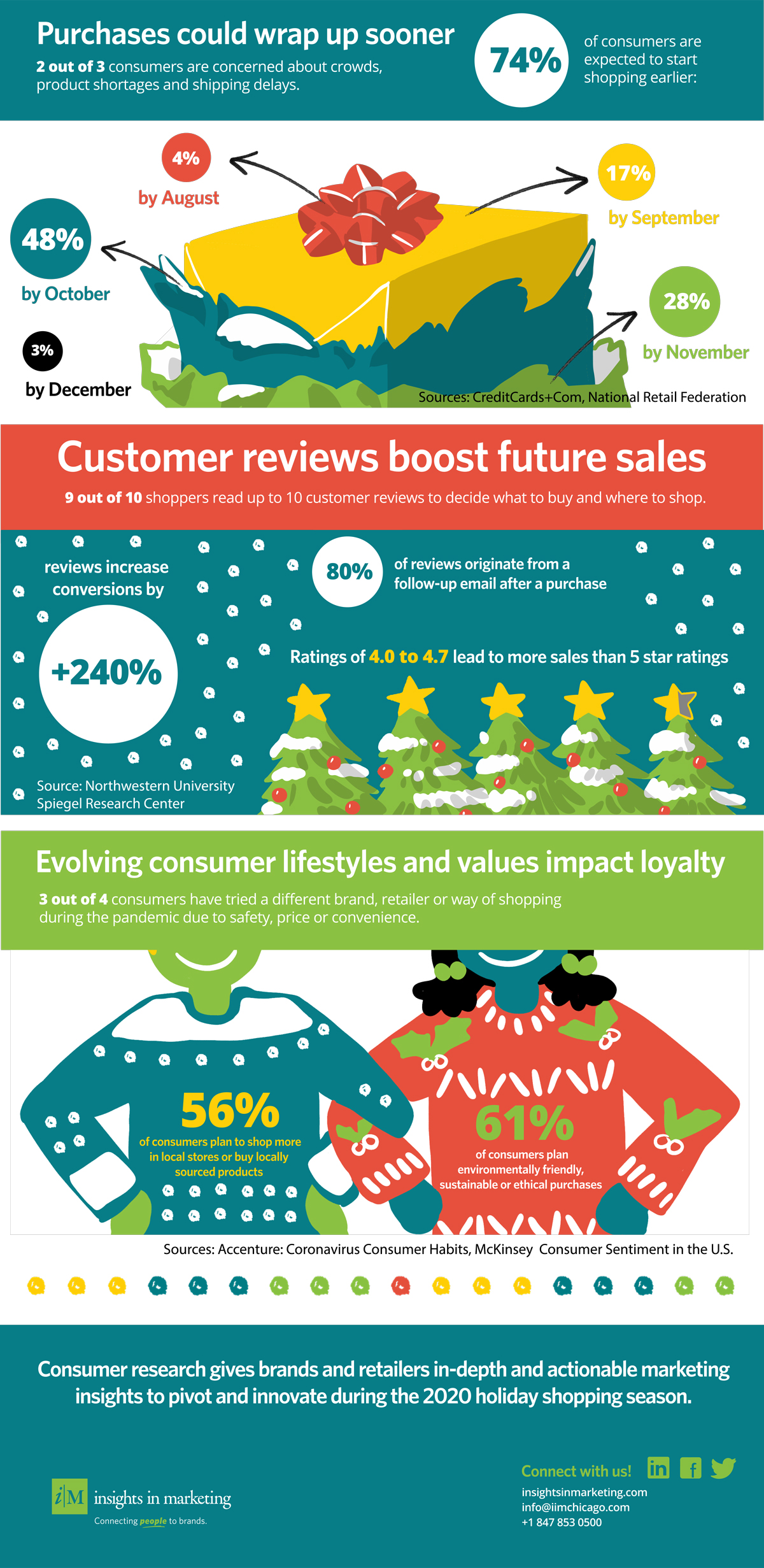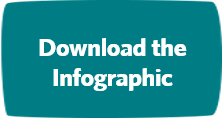 Consumer Insights Optimize Messaging and Customer Experience
Consumer research can help you understand your customers' unique consumer journey, and how Covid-19 is changing lifestyles, values and holiday shopping behavior.  Qualitative,  quantitative and quick turn research solutions deliver actionable consumer insights to optimize the customer experience through business operations, marketing strategies,  messaging and packaging..
What's your next step?
As a top ranked consumer research firm, our team at Insights In Marketing inspires our clients to make decisions inspired by the consumer voice. We have decades of client and supplier side research experience, and proven online methodologies to gather actionable insights from consumers either virtually, or from a safe location meeting CDC health and safety standards.