This January IIM has decided to reflect back on our top 12 2012 consumer insights in a 3 part blog series. This "best of" list is designed to save our clients and key partners a little time and provide them momentum for the New Year (click here for first 4 impactful insights discussed in our part 1 post). As we continue to unveil our top 12 insights, we noticed that several of our insights uncovered address the need for making brands fit into consumers' lives vs. making the consumers fit into the brand's life. Therefore, top IIM consumer insights #5 – #8 from 2012 are all centered on this theme.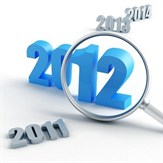 Fit Your Brand/Product into Consumers' Lives
Supporting Insights That Matter:
5. Integration is King, Especially in Younger Generations
As the U.S. consumer evolves, they (especially Millennials) are increasingly looking for products that fit nicely into their lives and are avoiding those that do not. IIM Consultants found that this expectation held for every category we researched in 2012. Consumers expect brands to make it easy for them to find a place for their products in their lives by fitting into the habits and routines that run more than 45% of their daily lives.1
Implication/Action:  Understand that your consumer expects you to fit into their world and is unwilling to put in the work to adopt a new habit or routine.  Uncover preexisting habits by probing for each of the five signals that trigger habits: 1) time (ex. "I always get up at 6am") 2) location ("I only eat McDonald's in the car"), 3) the presence of others (ex. "I only buy Fruity Pebbles when my kids are with me")  4)specific emotion (ex. "I like to sit down and read when I feel stressed") 5) ritualized behaviors (ex. "on the weekends we always make popcorn and watch a movie.").2
6. Life Value Now Trumping Actual Price Tag
As the economy has not yet fully rebounded, many consumers remain price-focused.   However, consumers' sensitivity to price has changed as they are now looking at price within the context of their lives. What does this mean? Instead of being fixated on a product's price tag, they are thinking about total value which includes the cost and effort to use and find the product (i.e. cost for gas, assembly efforts, etc.) and the product's benefits to their lifestyle (ease of use, improvement of life). Therefore, price is examined within the context of trade-offs.  The higher your brand's perceived value (value = price/perceived overall benefit), the higher your brand's potential price ceiling.
Implication/Action:  Ask your consumers to define the overall value of your product. Specifically, 1) determine the value of your brand's benefit vs. the rest of your category and 2) ask the question: "at what price point would the benefit of our product no longer be a value to you?"
7. Strategic Customization Is Now Essential to Brand Success
Consumers and retailers alike are realizing that they have more control than ever before and are craving customized products and services. They are demanding products designed for them, their shopper, and their lifestyles and are less willing to settle for products you can find anywhere. Therefore, customization is becoming an even more important brand differentiator which serves as a particular challenge on large scale operations such as consumer packaged goods. Among current brand customization efforts IIM is finding that failure is common without proper strategic collaboration/thinking, tested on-shelf messaging, and consumer research, etc.
Implication/Action: Call out the fact that your product has been customized based on feedback from the consumer. Tell them that your product has been designed to delight by meeting their top needs and seamlessly fitting into their lives.
8. Convenience Benefit is Key to Not Just Products, But Research Process As Well
Just as we are seeing an increased emphasis on convenience and integration in products, we are also seeing an emphasis on convenience/integration when it comes to market research participation/recruitment. Consumers do not want research method design to interrupt their daily lives and, therefore, want to leverage technology-based research methods (online and mobile) to make it as easy as possible to participate and contribute. Oftentimes, the simpler the research process is (in terms of access/ease for the consumer), the more natural the setting and the clearer the insights.
Implication/Action: Make your research approach as easy and convenient as possible so that it fits nicely into consumers' lives. If someone has to work harder it should be you and not your consumers. Learn more about Insights in Marketing's convenient technology-based (online, mobile, text-based) approaches here, or contact our technology-based research specialist, Jessica Ritzo to design non-intrusive technology-based studies.
Wondering what other insights made IIM's top 2012 consumer insights list?  Access other 2012 top insights in part 1 and part 3 of this series.  Sign-up for other blog updates as we post them here!
---
1 Wood, W. & Neal, D. (2009). The habitual consumer. Journal of Consumer Psychology, 19, 579-592
2 Duhigg, Charles. (2012). The Power Of Habit: Why We Do What We Do In Life and Business.