Are you drafting a creative brief for new packaging? Are you looking to elevate your brand's communication to be more relevant to your target audience? Do you have confidence that the direction you are taking will differentiate your brand within the category and connect with your core target?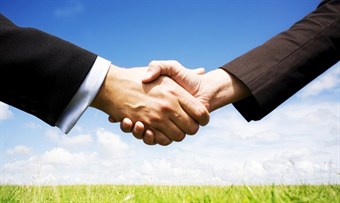 The Difference Between Research Suppliers and True Research Partners
There are loads of "research suppliers" to choose from in this ever-growing and changing world of marketing research. Some specialize is particular methods or business problems, some have a broader range of research tools in their tool bag, and some have special technologies. No matter their main offering, just about all provide good, reliable data, but unfortunately many fall short in providing insights. By insights, I mean their ability to go beyond just telling you what the data is (e.g., men like it more than women, old more than young, etc.), to telling you what it means to your business.
Insights in Marketing's belief is that research buyers are well served to not just look for a "research supplier," but, rather, to look for a "research partner"- someone who always looks at your research learnings with not only their research hat on, but also their business hat on.
What to Look For In Your Quantitative Marketing Research Partner
In looking for a quantitative "research partner," you have to first make sure that the cost of entry variables are met. Reliable sample, accurate programming and good data processing can be found with many "research suppliers." But finding a company that can go above these ante factors to find a true partner who has the special talents to ensure that you truly get the most out of your quantitative research investment, takes some digging.
Here are a few tips for what to look for in a quantitative marketing research partner:
1.  A Holistic & Integrative Approach to Research – Quantitative marketing research partners should take into account other research, not just the study that was fielded. They can build off of the learnings from previous research and/or make recommendations for the next phase. Effective partners also circle research data – look at it from different angles to understand not just what it says, but what it says through the eyes of different sub-groups, user groups, data splits, etc. Often by digging beyond the surface of the data and into the "weeds," you get greater insights that can often be missed by less effective partners.
Tip: Ask about how they incorporate other studies/research into their work as well as how they effectively analyze data and take on different perspective. This should give you some insights into their approach and if they are able to effectively analyze the weeds to dig and get some great insights.
2.  An Innate Curiosity & Drive For Action – Effective quantitative marketing research partners go beyond "32% of the respondents said…." To tell you why you should care that "32% of the respondents said…" and what that means for your business. They aren't interested in just uncovering insights that matter, but instead also actioning these insights for you and your business.
Tip: Pay close attention to the way your potential quantitative research partner communicates expectations – are they merely looking to answer your questions or provide you with next steps and ammunition to make an impactful change to your business?
3.  A Gift For Bringing Data To Life – Effective partners walk you through the story from the data and what it all means for your business, rather than burying you in PowerPoint slides. They bring the data to life and highlight what matters – making it easy to understand and take to your stakeholders without spending hours re-jiggering charts & tables.
Tip: Ask to see a sample report and/or deliverable from your potential partner. Also, ask if a deliverable walk-through is included in quantitative research – it is critical that you have a partner willing to take you through the data and highlight what matters.
4.  Unapologetic Honesty & Willingness To Do What is Right – A good partner will tell you what the data is really saying – even if it isn't always good news – helping you think forward about where to go from here. In addition, they will talk you out of doing research, when appropriate. They will not just be an order taker, but will give their opinion of what they feel is the next best step.
Tip: Beware of canned approaches to research and a partner willing to cater to your every whim. Those partners that are worthwhile will challenge you, provide alternative perspectives and customized approaches to address your key business challenges.
5.  Beyond Your Project Loyalty and Objectivity -True partners are available to you between research projects to bounce ideas off of to help get some outside perspective when the team may be just a little too close to an issue.
Tip: Ask about picking potentials partner's brain outside a project! It should be something that any research partner (like IIM!) should embrace and be excited about (vs. always charge you for).
6.  A Global Perspective & Relationships -Research budgets are tight and often research needs to be leveraged across geographies and cultures. You need a partner that will not only scale your studies, but also partner with the right people to make sure they are executed to account for cultural or language sensitivities. Learn more about Caroline Roe, our Director of Quantitative Research.
Tip: Look for partners with global research capabilities – those who understand cultural sensitivities and know how to leverage external or internal resources to make sure your research is executed flawlessly, regardless of the locale.
An outstanding quantitative "research partner" is one who you grow to trust and value their opinion as part of your team. Their role is one of helping your business succeed and grow through strong insights, grounded in not only the consumer, but also in your business.
Interested in assessing if Insights in Marketing is the right quantitative partner for you? Contact us and tell us all about your key business challenge! Start picking our brain today!
To see more case studies, click here.