A QUARTERLY NEWSLETTER BY INSIGHTS IN MARKETING
VOLUME 2 | ISSUE 5 | MARCH 2022
CONSULTANT'S CORNER HOSTED BY:
JACKIE SHORT, DIRECTOR OF QUANTITATIVE RESEARCH
There are major changes in the health and wellness industry with COVID-19 having affected so many aspects of how we care for ourselves. There are many changes and variables that are occuring and the questions that I am hearing and answering the most are: 
Where Do You See Long Term Growth Potential?
Telemedicine has become a real force in the industry, as have virtual visits with therapists and even cosmetologists. Our research indicates consumers love the convenience of this, and many want to keep all but essential visits virtual, especially as gas prices continue to rise. 
Which Wellness Trends Will Endure?
The "DIY" world of fitness, personal care, and beauty has lasted past the lockdown. We're finding consumers availing themselves of higher end at-home beauty and fitness treatments once available to them only at gyms and day spas.   
Why Is It An Ideal Time To Conduct Consumer Research?
Now is the ideal time to conduct consumer awareness, attitude and usage research for products and services because we are coming out of the pandemic and permanent habits and attitudes will begin to cement.   
How Does Benchmarking Identify Opportunities to Exploit?
Creating a post-pandemic benchmark will allow companies to identify and exploit opportunities afforded by these new trends. There will be new choice drivers emerging after these last two life-altering years and companies need to be aware of how these changes will affect their business.   
GET TO KNOW JACKIE
When teams need facts to understand growth opportunities, Jackie Short delivers answers. She also brings us a wealth of knowledge from decades of research and analysis with world renowned medical associations and health and wellness organizations. 
Have questions and ideas to share with Jackie?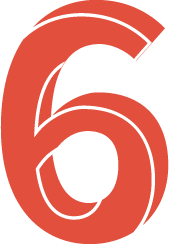 TRENDING INSIGHTS FROM THIS QUARTER
Strategic Insights

Observing People at Home Sparks Innovation

Observing people's ordinary routines at home reveals unmet needs and opportunities for marketers, engineers, product developers and designers to innovate. Learn the strengths and limitations of ethnographic research.

Consumer Behavior

The Power of Color In Branding And Marketing

Colors create emotional connections that improve brand recognition, shape customer experiences and influence purchasing decisions. Download and share our new infographic.

Shopping Behavior

Discover What People Intend to Buy Online and In-store

Shifts in holiday shopping behavior provide actionable insights about the way people shop now, and what they intend to buy in stores and online. Gain 5 strategic shopping insights.

Product Development

Identify Gaps and Opportunities in The Marketplace

Consumer research throughout the concept and product development process identifies problems people genuinely need to solve, and the drivers for growth strategies. Learn 5 ways to improve product development

Advertising Insights

Do You Agree With Our 2022 Superbowl Ad Picks?

Scoring a lasting impression with consumers begins with concept testing, and qualitative research with diverse people gives brands insights to create breakthrough ads. See who we feel did it best in 2022.

Strategic Planning

Stay Ahead of Changing Attitudes and Behaviors

Forward-looking market forecasts and consumer insights give organizations a competitive edge. Discover how to integrate market research into your strategic plans. Download the Insights In Marketing strategic planning guide
I C Y M I
In Case You Missed It…People Are Loving These Blogs:
Got a question? Email us anytime at info@iimchicago.com, or call us and talk to a real person at +1 847 853 0500