5 Key Steps to Identify the

Best Consumer Insights
At a time when consumers want more personalized products and services, market segmentation research can identify opportunities to innovate, grow and gain a competitive advantage.
What is Market Segmentation?

 
Market segmentation provides a more holistic view of consumers by explaining their psychographic, behavioral, demographic and geographic characteristics. These characteristics can be used to identify growth opportunities, and provide powerful consumer insights for customer-centric marketing, branding and pricing strategies.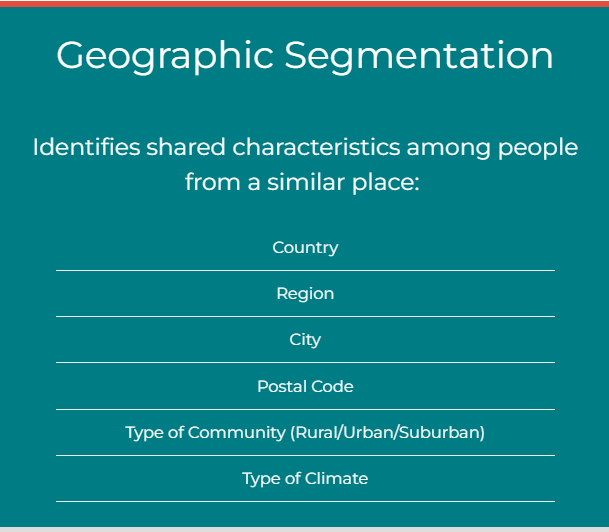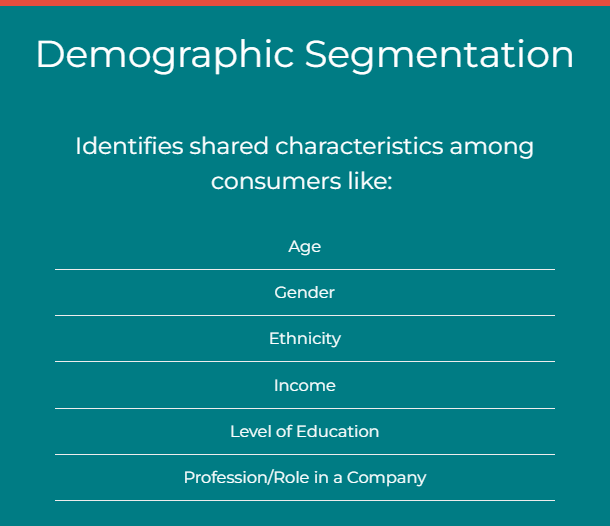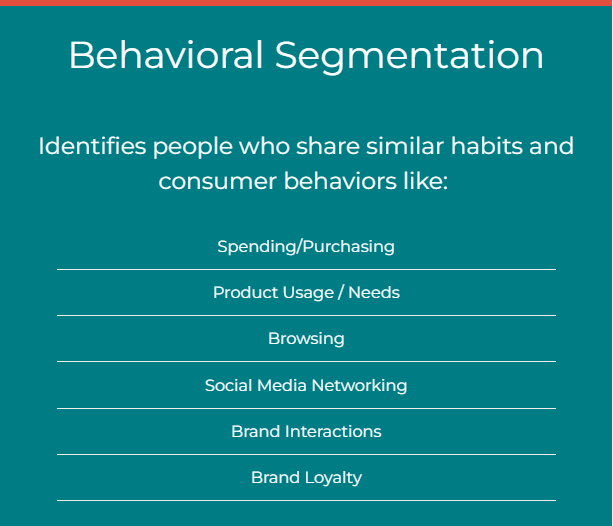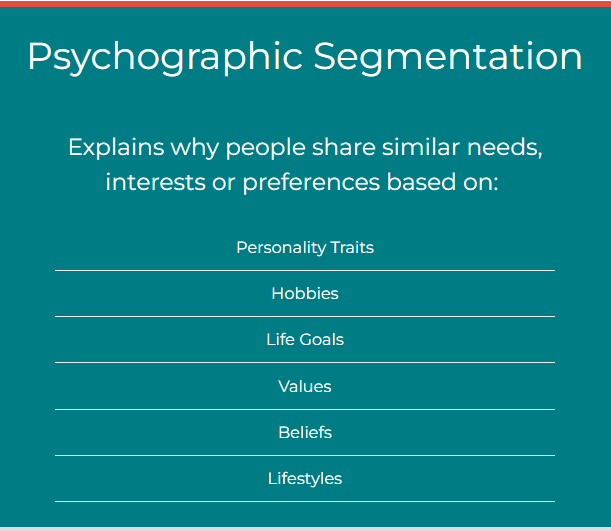 How Does Segmentation Identify Actionable Consumer Insights?
Lots of details go into the development and analysis of a segmentation study. Based on the actions an organization plans to take, experts identify a stable, substantial segment with distinct characteristics.
Involve the right stakeholders in the early stages of the research process to gain buy-in, and ensure the study delivers actionable consumer insights they need to innovate and make confident strategic decisions.
Segmentation can identify category drivers to optimize marketing, branding, pricing and growth strategies;  and provides consumer insights to improve messaging, packaging and the customer experience.
Asking the right questions can explain subconscious motivations for consumer behavior, and provide valuable insights about  lifestyles, media preferences, shopping habits, buying behavior, needs and usage patterns.
Be certain the content going into the report aligns with the purpose of the study. Use short 'sticky messages' to create memorable consumer profiles and bring the consumer voice into decisions and strategy sessions.
Why Are Qualitative Consumer Insights Important?
People's responses to qualitive questions provide a more holistic view of consumers, and can evoke responses that explain subconscious decisions or motivations people may not articulate:
Habits explain how your product aligns with consumer behavior patterns. It is important to assess how entrenched specific behaviors are for your consumers. The more entrenched a behavior, the more difficult it is to change and adapt to a new product or service, and the more support and encouragement the consumer will need through marketing communications.
Values and beliefs matter more than ever in an era of purpose-driven brands. Qualitative questions can uncover things consumers may not be able to articulate about themselves. These insights explain how to authentically align branding strategies and marketing with the values and beliefs that matter most to consumers.
Consumer personalities are made up of the qualities and characteristics that make us unique and set us apart from others. Consumers choose products and services that reflect their personalities, or the personalities they aspire to have.
Category and adjacent category behavior explain how consumers use your category. Are they heavy or light shoppers, recent adopters or people who have been using the product/service for a long time? What is their behavior in categories adjacent to your category? What does their behavior say about why they use these products or services the way that they do?
Traditional, digital & social media preferences explain how your target consumers use media to discover brands, learn, gather information and entertain themselves. This information is important to understand how to reach and engage the right people.
Customer satisfaction & brand loyalty explain the depth of your consumer relationship. Is their purchasing behavior more opportunistic and influenced by what your competitors are offering? And most importantly, how can you make them more loyal?
How To Inspire Innovation With Consumer Research
Consumer lifestyles, habits and values normally shift incrementally over a number of years, but the pandemic has accelerated changes in consumer behavior. Blending quantitative, qualitative and quick-turn market research solutions delivers actionable consumer insights to inspire innovation and sound strategic decisions.
Interested in Learning More About Market Segmentation?
Insights In Marketing is the market research firm that delivers in-depth and actionable insights so you can have every confidence your decisions are inspired by the consumer voice. Our team has decades of client and supplier side research experience, and our marketing expertise spans across various industries and consumer segments.
Want to Read More?
● Quantitative Research: Uncover Actionable Consumer Insights
● Qualitative Research: Gain a Complete Understanding of Consumers
● Quick-Turn Research: Get Consumer Insights Faster
● 5 Tips for Successful Brand Positioning Using Quantitative Research
● How to Socialize Research Within Your Organization
● Layering Multiple Research Approaches to Connect with Consumers
Do you have a question or you'd like to see featured in an upcoming blog? We would love to hear from you! Please send questions and suggestions for blog topics to info@iimchicago.com.
Follow Insights in Marketing, LLC on LinkedIn, and join our mailing list to receive our consumer insights blog and quarterly newsletter. You'll learn about evolving consumer values, lifestyle changes, demographic shifts and new buying behavior that can drive growth and innovation.