Quantitative Research Analyst
Jackie Short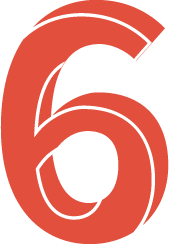 Meet IIM's Queen of Quantitative Research, Jackie Short
When it comes to quantitative market research and an unforgettable customer experience — Jackie Short reigns supreme. As a Fortune 500 research director for over two decades, she honed her ability to ask the right questions to identify growth opportunities. And as a research consultant, she has inspired teams from over 100 businesses and non-profit organizations to turn business challenges into opportunities.
Jackie is actually an amateur historian, and finds it fascinating to study human motivations and reactions throughout time. Using an innovative blend of quantitative, qualitative and quick-turn research methods, Jackie customizes solutions for each client. She immerses herself in research projects as though she's reading a great mystery novel, and doesn't come up for air until she's uncovered the insights her clients need to gain a competitive edge.
Empathy
Having 40 years of market research experience has it's advantages, and having been both a client and a consultant gives me a holistic view of business issues clients are studying.
She'd be a Mini Cooper.  Short, fun, fast and a little quirky!
World history
I'm actually an amateur historian, and I truly believe you can't understand where you're going, without understanding where you came from.
What Jackie loves most about IIM…
The laughter
It's food for the soul to be surrounded by smart people with a dry sense of humor, and I've never laughed so hard at work.
Jackie's secret to great research…
Laser-focus
My work style is immersive, and I like to do a really deep dive into subjects, and focus completely on a single brand category to uncover a greater spectrum of insights.