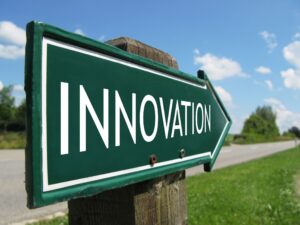 Here we are at the beginning of another year… a time to reflect on the past and set goals for the future. As a self-professed lover of all things qualitative, it's this time of year that I find myself thinking about key qualitative research learnings over the past twelve months and how those learnings can be applied to drive greater successes in the year ahead.  Innovative technology-based qualitative market research approaches were at the top of my list of learnings last year, and continue to be a focus of many internal and external discussions as we head into 2012.
New Qualitative Research Techniques
Over the course of 2011, I attended numerous industry conferences, including the Technology Driven Market Research Event held in May, the annual QRCA conference held in October, and The Market Research Event held in November.  Along with allowing me to reconnect with many familiar faces and meet some new research partners, these conferences provided valuable additional learning about new, innovative approaches being developed and the variety of ways in which companies are using them. For example, techniques like gamification (applying a game-like look and feel to research design to increase participant engagement and drive deeper feedback), crowdsourcing (leveraging community collaboration to develop ideas or complete tasks), virtual shopping environments (online and in-person), and neuromarketing (examining consumers' brain responses to stimuli) all received significant mention in 2011, with good reason.  As technology continues to advance, our options for connecting with consumers will continue to expand.
New Qualitative Research Technique Adoption
As more options become available and the buzz around them begins to build, it is not uncommon for some research buyers and providers to want to use them primarily out of curiosity.  I get it; they're new and exciting, and they can be the appropriate solution in some cases…but that doesn't make them right for every research initiative.  And, while excitement around these approaches is high (and in some cases, high enough to drive interest in using them even in less-than-ideal situations), expected actual usage of them is quite low.  In fact, in a recent GreenBook Research Industry Trends Report (Spring 2011) article focusing on results from a Technology Adoption survey among research buyers and providers, many of these newer technology-based approaches such as virtual environments, neuromarketing, and games fell to the bottom of the list of approaches research professionals realistically expect to use most often in the future (landing at #12, #14, and #15 of 16 approaches, respectively).  Meanwhile, the technology-based approaches expected to be used most often by researchers on the client and supplier side are those that don't tend to get as much buzz these days but have become trusted over the last several years:  mobile surveys, online communities, social media analysis, webcam-based interviews/groups, and mobile qualitative.
New or Old: "One Size" Qualitative Research Does Not Fit All
At IIM, we recognize the importance of approaching each project with an open mind when it comes to identifying the most appropriate methodology, and advising our clients on the approach that will allow us to get as close as possible to the consumer in that particular situation.  Sometimes that's traditional focus groups, but sometimes its real-time mobile video, digital diaries, asynchronous online discussions, or even spending a day in consumers' homes immersing ourselves in their lives.  While each of these approaches (as well as the newer ones mentioned previously) is exciting in itself, I'm most energized by the fact that we simply have so many options from which to choose.  Furthermore, it's not always a single approach that will yield the deepest consumer understanding but, rather, a combination of proven approaches used simultaneously or in sequence.
While the ever-growing array of techniques is exciting, I've heard from some of our clients that it can also be overwhelming – particularly since their need to complete the research and understand its key insights is often on a more compressed timeline than ever before.  This is where being true consultants, as opposed to researchers, lends tremendous value.  Knowing which options are available and which will be most effective in achieving each individual project's objectives – rather than taking a "one size fits all" approach or using a technique just because it's the newest one available – is key to getting as close as possible to the consumer and uncovering the critical key insights.