At Insights in Marketing, we know one of the most important keys to our success is cultivating long-standing partnerships with top-notch research facilities and recruiting firms.  We value and depend upon these relationships to deliver excellent, not average, research results for our clients.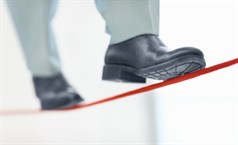 With more than two decades of experience under our belts, our Field Managers know how to maintain valuable relationships with premier facilities who recruit quality consumers.  In this industry, partnership challenges are around every corner because we operate in the dynamic world of recruiting.
To ensure quality recruiting results for our clients and cultivate long-standing partnerships with facilities, we demonstrate the following successful qualities/skills on every project:
Clear Expectations
We focus on delivering clear written expectations.  Partnering with Facilities involves lots of communication/direction.  Our screeners have consistent language and format structures that facilities are accustomed to receiving.  We outline recruiting specifications and target profiles upfront, as a road map to the questionnaire.
Responsiveness
We often field studies with moderate-to-high recruiting difficulty, requiring responsiveness on our part.  We deliver screeners as early as possible, to allow for as much quality recruiting time as we can offer.  Also, we quickly anticipate and respond to any recruiting issues that arise, priding ourselves on providing clear, concise recruiting and screening advice to our clients.
Strategic Thinking
Our Field Managers know the objectives of the study and make sure the screener and final recruiting results reflect the objectives.  Facilities and clients appreciate that we think outside the box and can make viable decisions faster.   We can do this because we understand brand priorities and are able to look beyond what is in front of us to truly understand the bigger picture.
Trust
When we partner with Facilities, we hold them to the same high standards our clients expect from us, ensuring the facilities are as invested in the successful outcome of the recruiting as we are.  We welcome the facility in as a partner, benefiting from their added expertise, thus achieving the best possible outcome for our clients.
Solutions-Oriented
When unforeseen recruiting issues arise and, they often do, we know how to balance the needs of client objectives with what's happening in the field.  We are adept at finding the right solutions that work for both the client and the facility, without compromising the objectives/integrity of the study.
Navigating the dynamic world of recruiting can feel like a high-wire balancing act.  These qualities and skills, while behind the scenes to our clients, ensure steady footing and exceptional results for the client, every time.