Has your marketing team ever made a decision you instinctively knew would turn out to be a mistake? Have you ever shared an insight with a marketing partner only to have them make a decision without having seemingly considered the insight you shared? We've all been there! But the reality is if we as insights professionals do not find new and creative ways to broaden and deepen the knowledge base throughout our organizations then we're going to fail in what I believe our primary role is – "help reduce risk via improved decision-making".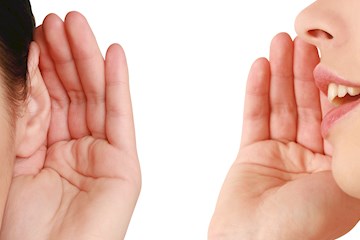 If you too believe improving decision making is the primary role for Insights Professionals, below are 5 ideas for how you can begin to "socialize" your insights helping to ensure your marketing partners are equipped with what they need to know when it comes time to make a decision. Remember…we don't own making the decision, but it's definitely our job to influence it!
1) Create an inspiring and visually appealing "intel room"
People need to hear and see things several times before it becomes part of their knowledge repertoire. Furthermore, the goal of this room should be to bring your consumers to life in terms of who they are as people and as category buyers, what they want, how to talk to them, where to reach them, their likes and dislikes, etc.
Even if you don't have every piece of information to start, include what you have and build over time. You will at minimum be educating and consistently reminding your marketing partners of the key insights you do have every time they're in this room. Try and also schedule as many meetings as possible in this room and encourage your marketing partners to do the same – it will be easy to make good decisions when the insights needed are right in front of you.
2) Conduct a final "consumer review" stage for key initiatives
While many initiatives go through some type of stage gate process, sometimes we move through the stages a bit too quickly only to learn after we made a final "go" decision that we missed or glanced over something. To help prevent this from happening, consider conducting a final consumer review meeting where all of the insights gathered throughout the initiative are summarized and shared out. In this final review be sure to ask yourself and your team the following:
Have we listened to our consumer?
Is their perspective accounted for in the initiative?
Is there a strategic or other reason why the consumer perspective wasn't accounted for?
Are we fully aware of the implications of this decision?
This type of discussion will give all key stakeholders one last opportunity to holistically look at the initiative, assess key information and make the most informed decision.
3) Sponsor trivia based lunch 'n learns
Most marketers are competitive and hey, who doesn't love a free lunch? The goal of this idea should be to select a topic you want your team to learn about ( e.g. unmet needs, psychological drivers of behavior, etc.) and then build a trivia game around it (the Jeopardy format works well at an individual and team level). Don't forget to include prizes!
4) Develop a monthly letter to your marketing team from the consumer
The goal of the letter should be to share relevant insights with your marketing partners in the "consumer voice." This may include attitudes and/or beliefs that drive behavior, how well or if the consumer is adopting a new products and/or technology.
5) Create a portable, yet visually appealing consumer insights "cheat sheet"
Whether a booklet or a laminated one-pager, create something that marketers within your organization can easily carry with them throughout the day. Make sure it is attractive and user friendly to encourage adoption and use. A portable, visual reminder ensures that key consumer insights are easily accessible to marketers in meetings and will help them keep critical insights top of mind during their daily decision-making.
---
These are just some ideas to get you started. You'll definitely want to consider your audience, corporate culture and the insights and resources you have available (don't forget to leverage your agency and/or creative services partners when putting together your "socialization plan.")
Getting a "socialization plan" in place and executed will help you deliver on the primary role of "helping reduce risk via improved decision-making." Additionally, I bet you'll strengthen your marketing partner relationships, be seen as more of leader and have fun doing it!
Please feel free to share your ideas and/or what's worked for you in the comments section so we can all strengthen our socialization plans! Also, be sure to contact us to learn more about how we make sure the insights uncovered from our research "stick" within your organization.