More people are tuning into the Super Bowl to be entertained, whether they're focused on the game, love watching the ads, or look forward to the halftime show.
In fact, four of every five adults say they tune in because they want to see the game,  three quarters of Super Bowl fans say they are excited to see the commercials, and 71% of viewers watch the halftime show according to a survey by Marketing Brew and Harris Poll.  
While the numbers haven't been crunched yet by Fox for Super Bowl 2023, the NFL anticipates a bump up in viewership for the second consecutive year. In 2022, the Super Bowl was the most-watched show since 2017, and NBC reported  112.3 million viewers.
It's hard to accurately calculate viewership considering the various ways people watch the Big Game at home, on the internet, as well as at parties, bars, and restaurants. According to the NFL, two-thirds of the U.S. population watched Super Bowl 2022, and they estimate over 208 million people actually saw the game.
According to market research, four factors are driving this uptick in Super Bowl viewership, and consumer behavior is redefining the sports marketing landscape:
1. The rise in sports betting is motivating more people to watch the game
Sports betting is now legal in 33 states, and it's motivating more people to watch the game more closely, and check scores and various stats online.
According to the American Gaming Association (AGA),  Super Bowl wagers increased 35% in 2022, and in 2023 the AGA expects more than 50 million Americans to bet on Super Bowl LVII. The association says 30 million adult fans plan to wager online, at a retail sportsbook or with a bookie, while 28 million plan to bet casually with friends or as part of a pool or squares contest.
Molson Coors tapped into the rise in sports betting with a high stakes beer ad. Through an agreement with Draft Kings, fans entered a free contest to predict various aspects of the Miller Lite and Coors Lite ads through proposition bets, and a chance to win part of a $500,000 prize pool.
2. Technology is changing viewing behavior and making the game accessible to audiences, anywhere
Smartphones, and streaming technology are making the Super Bowl accessible to more people, and changing viewing behavior according to the NFL . For example, NBC viewership  in 2022 hit a five year high because fans have never had so many ways to watch football, from virtually anywhere.
In addition to linear TV broadcasts on NBC and Telemundo, Super Bowl 2022 fans were able to live stream via Peacock, NBC Sports Digital platforms, NFL Digital platforms, and mobile properties managed by the Rams, Bengals, and Yahoo Sports. On top of that, most brands have web pages and social media channels dedicated to their Super Bowl content.
Even though it's difficult to crunch the numbers, there's no question more eyes are on screens on Super Bowl Sunday than any day of the year — and usually, multiple screens at the same time — checking scores online, placing bets, texting friends, snapping, tweeting, watching Tik Tok, checking out "Insta" and searching for ads on YouTube.
Pepsi's Zero Sugar   ad gets this shift in viewing behavior, and their marketing mix and multi-generational messaging are spot on. During the Super Bowl campaign, "Great Taste or Great Acting," Steve Martin and Ben Stiller poke fun at each other, and the transactional relationship between advertisers and celebrities during the Big Game.
Weeks ahead of game day, Ben Stiller and Steve Martin roasted each other on YouTube: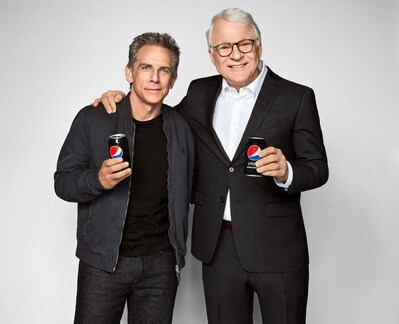 On game day, each comedian appeared in their own stand-alone ad, challenging fans to decide for themselves if the taste of new Pepsi Zero Sugar is just great acting, or really tastes great.
3. Women are driving an uptick in Super Bowl and NFL viewership
While 83% of men and 75% of women said they were likely to watch the Super Bowl this year —  the big 'aha' for brands is that women are driving a steady uptick in Super Bowl viewership according to the Harris Poll with MarketWatch.
Half of the women Harris Poll surveyed said they watched the big game in 2021, 62% said they tuned in for game day in 2022 — and 75% of women said they were likely to watch Super Bowl LVII.  In fact, the NFL says female fans are getting close to representing half of their fan base. And this year, many brands scored wins by creating a stronger connection with women, and taking their affinity for sports seriously.
Despite all the pre-game hype about spokespeople, spokescandies and even a spokesbaby — spokeswoman Serena William takes the prize, starring in two Super Bowl ads, while shining a light on the significance of female athleticism, equal representation, diversity and inclusion.
Rémy Martin teamed up with Williams for their aspirational Super Bowl commercial. Emphasizing the brand theme, 'team up for excellence,' the ad titled "inch-by-inch" is   grounded in William's pursuit of excellence, her deep family values and she explains why true excellence cannot be accomplished alone.
On a lighter note, Michelob Ultra's nostalgic series of "Caddyshack" throwbacks starred the 23-time Grand Slam tennis champ playing a round of golf against Brian Cox from the HBO hit, "Succession," along with seven-time WNBA All-Star and 2016 MVP Nneka Ogwumike, U.S. Women's National Team and National Women's Soccer League star Alex Morgan, the NFL's Tony Romo, NBA's Jimmy Butler, and boxing star Canelo Alvarez.
4. Super Bowl Fans Love Brands and Fun Social Media Experiences
While the Super Bowl teams are in the spotlight, a recent study by the Stagwell's National Research Group found fans actually love brands more. Just 32% of survey respondents said they are fans of the Chiefs or the Eagles, and a whopping 96% say they are fans of at least one brand advertising in the Super Bowl. In fact, 69% of fans follow their favorite brands on social media, and they said their favorites are Doritos, M&Ms and Pringles.
Doritos has actually engaged fans in their creative process for years through contests and crowdsourcing on social media. And according to a recent USA Today interview, the Doritos playbook is all about creating a fun Super Bowl experience revolving around their commercials.  This year, the brand invited fans to share their best triangle-inspired dance on TikTok for a chance to be featured in their commercial, and a contest on their new metaverse site, Decentraland , challenged fans to make Doritos-inspired music mix for a chance to win $25,000, and more prizes.
In their Super Bowl ad, Doritos is embracing the triangle – the shape of the snack and the underappreciated musical instrument. The "Try Another Angle" campaign taps the talent of music legend Elton John, hip hop stars Jack Harlow and Missy Elliot, along with the winner of their TikTok 'triangle dance' challenge, Angie Yadao-Payad from Hawaii, with the help of TikTok sensation @vibin.with.tay.
One thing that will never change is Super Bowl traditions, or will they?
Super Bowl Sunday is so steeped in traditions that doctoral students have actually written theses about the rituals associated with the game, and the snacks and drinks traditionally served on Super Bowl Sunday.
It's fair to say the Gatorade shower is a ubiquitous symbol of a Super Bowl win, in fact, fans place wagers on the flavor the winning team will dump on their coaches. This year, the brand is getting Gen Z fans involved in the launch of the Fast Twitch energy drink, and the winner of a TikTok sweepstakes had a chance to experience an NFL tradition — the pre-game tunnel run.  Rumor has it, fan tweets from the contest were even printed on the traditional post-game confetti.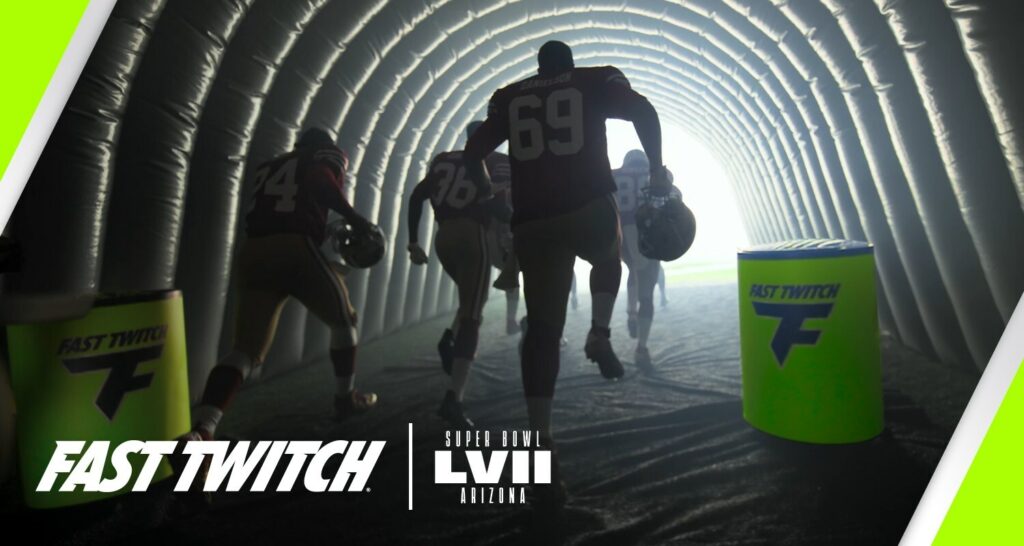 The Super Bowl party and football tail gates are another tradition fans love, and 95% of the 2,000 fans participating in a national Frito-Lay survey  said they serve snacks or include snacks in their Super Bowl party recipes.  But one thing is changing compared to previous years. Younger consumers are curious about new flavors and are willing to try new snacks. In fact 71% of survey respondents said they're more excited to try new flavors or variations of their favorite snacks in 2023.
Millennials (61%) are the most eager to try new snack flavors, followed by Gen Z (57%) and Gen X (52%). On the other hand, baby boomers prefer to stick with tried-and-true classic flavors with 38% expressing interest in trying something new.
Frito-Lay picked up on these generational insights, and has come up with the perfect combo: PopCorners – a snack combining two of fans' favorite traditional snacks – popcorn and the potato chip – in a variety of flavors,  plus an ad reuniting the cast of the critically acclaimed AMC show Millennials and Zoomers adore  –"Breaking Bad." We've saved the best for last!
How brands drive up their return on investment
There's no question brands have always played a major role creating a memorable Super Bowl experience. And the brands scoring wins with consumers during Super Bowl 2023  focused on equal representation, and created memorable messages and fun experiences for fans in the stands, at home, online and on social media.
Brands that rely on consumer insights stay a step ahead of the competition, and can also drive up their return on investment. The sheer size of the audience can make Super Bowl ads 20 times more effective at driving brand perception according to research by Kantar, and a great ad that really resonates with people can earn brand equity.
Want to learn more about how market research enables brands to score a win with consumers? Get in touch  with our team of researchers and learn more about Insights in Marketing through our case studies, infographics, and blogs. 
More blogs like this:
How Do Super Bowl Ads Score a Lasting Impression?
Concept Testing Amps up the Power of Creative:
Marketing. Gets. Real. with Consumer Insights: