Keeping the consumer at the core of strategic business decisions drives innovation and growth, whether organizations are focusing on branding strategies, evolutionary business plans or revolutionary transformation. In fact, customer focused businesses are 60% more profitable according to studies by Deloitte.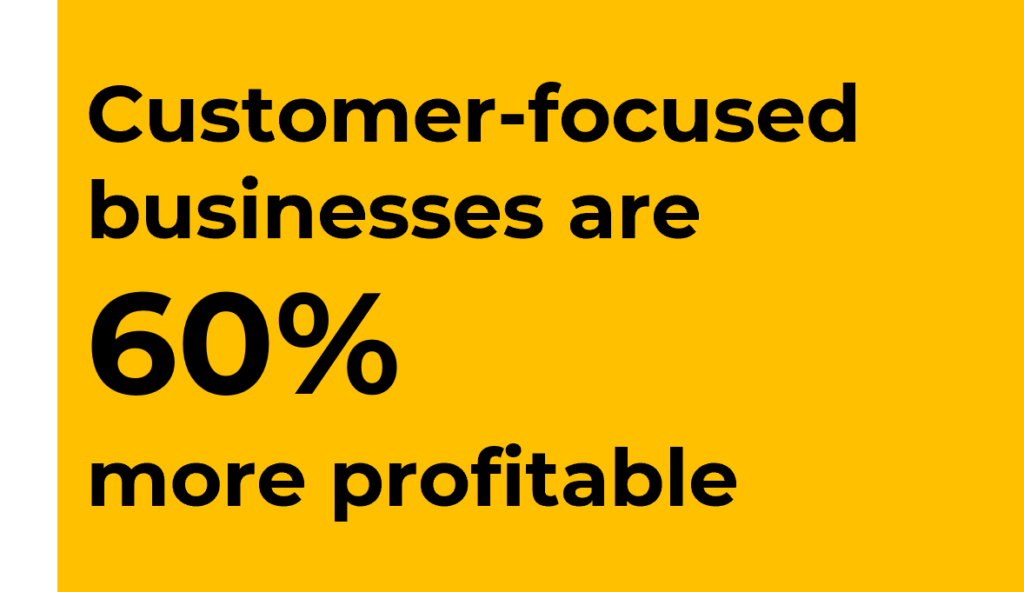 Integrating a combination of quantitative data and qualitative consumer insights can optimize the strategic planning process by explaining how consumer behavior impacts the current state of the company, the competitive landscape and the economic outlook.  
Understanding the organizations strategic priorities 
Determining the information needed by decision makers 
Answering key questions using consumer insights 
Presenting consumer insights and market analysis to support smarter, faster decisions 
Understand the organizations strategic priorities 
Macro trends (geo-political, social and economic trends) 
Industry trends (size of market, growth opportunities, hiring patterns, technological innovations, etc.) 
Competitor analysis (current and emerging competitor intelligence)
Internal financial and sales performance and trends
Internal operational capabilities and capacity
Secondary research (government data, public policy information, trade association studies, etc.)
Quantitative and qualitative consumer insights
Determine the information needed to support the planning process
A consumer insights audit identifies existing resources to support strategic decisions, and any information gaps. Start by assessing the level of consumer understanding shown in the most recent strategic plan. Identify the consumer information used that was most helpful and influential, as well as information that was not relevant. The audit should identify:
Existing consumer information to be used as is
Existing Information to update
Missing information or gaps that need to be addressed
Consumer insights do have a shelf life, and consumer behavior can change abruptly due to market disruptions and category innovations, such as the COVID 19 pandemic. It is a good idea to address information gaps and validate the accuracy of insights at least six months before the strategic planning process begins. This provides time to coordinate new market research, conduct trends analyses and complete consumer insights projects.
Answer key strategic questions with consumer research and market analysis
Aligning the development and distribution of consumer insights with the strategic planning timeline enables decision makers to leverage consumer research and market analysis to answer key questions.
Five types of questions to answer through research are:
Develop consumer profiles and explain consumer behavior, needs, attitudes and usage, and learn:
How are your consumers are changing?
What is causing the change?
What do the changes mean for your organization, products or services?
Identify your key benefit / brand value proposition from the perspective of your customers:
What is your brand's unique selling proposition / key benefit to consumers?
How is this key benefit delivered to consumers through everything you do?
How can you reinforce it, especially against competitors?
Analyze demand and develop growth strategies, and learn:
What volume of products / services will your consumers purchase? Why?
How can you increase purchasing volume?
Are there any obstacles or limitations you can remove?
Evaluate the marketing landscape and brand positioning opportunities:
Where do your products and services fit in the market?
What do consumers in your brand category value?
How does your brand compare to competitors?
How do consumers discover your brand?
What does the path to purchase look like for your brand category?
What does your customers' shopping and purchasing behavior look like?
Review pricing strategies and identify opportunities by understanding:
What is your brand's share of wallet?
Are your customers price sensitive?
How do consumers respond to promotional pricing for your brand and other competitors?
Should your organization consider bundled pricing or subscriptions? What is the optimal bundle or subscription? How do you price it?
Support strategic decisions consumer research and a market analysis
There isn't a one-size-fits all approach to consumer research when it comes to strategic planning, and information does have a shelf life.  It's important to conduct an audit to identify relevant information you already have, and address gaps or update dated consumer research and market analyses, such as:
Consumer profiles to support market segmentation
Key benefit analysis supports development of brand values and purpose
Demand analysis supports growth strategies
Market analysis to support marketing, brand positioning and pricing
Following are examples of the consumer insights that can be identified through market research solutions, and recommendations to determine the shelf life of research: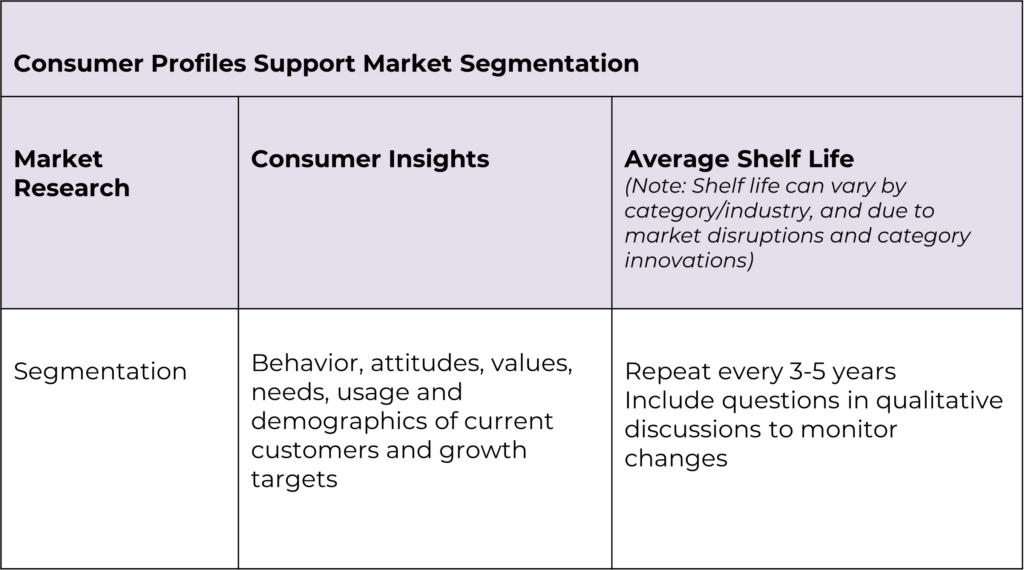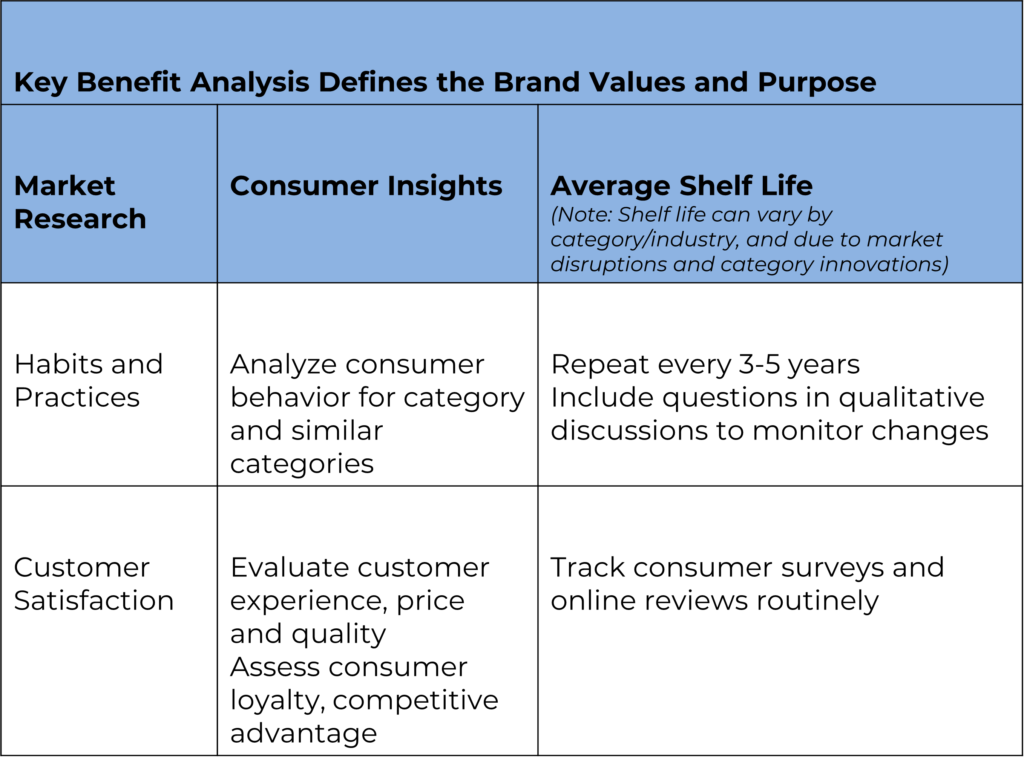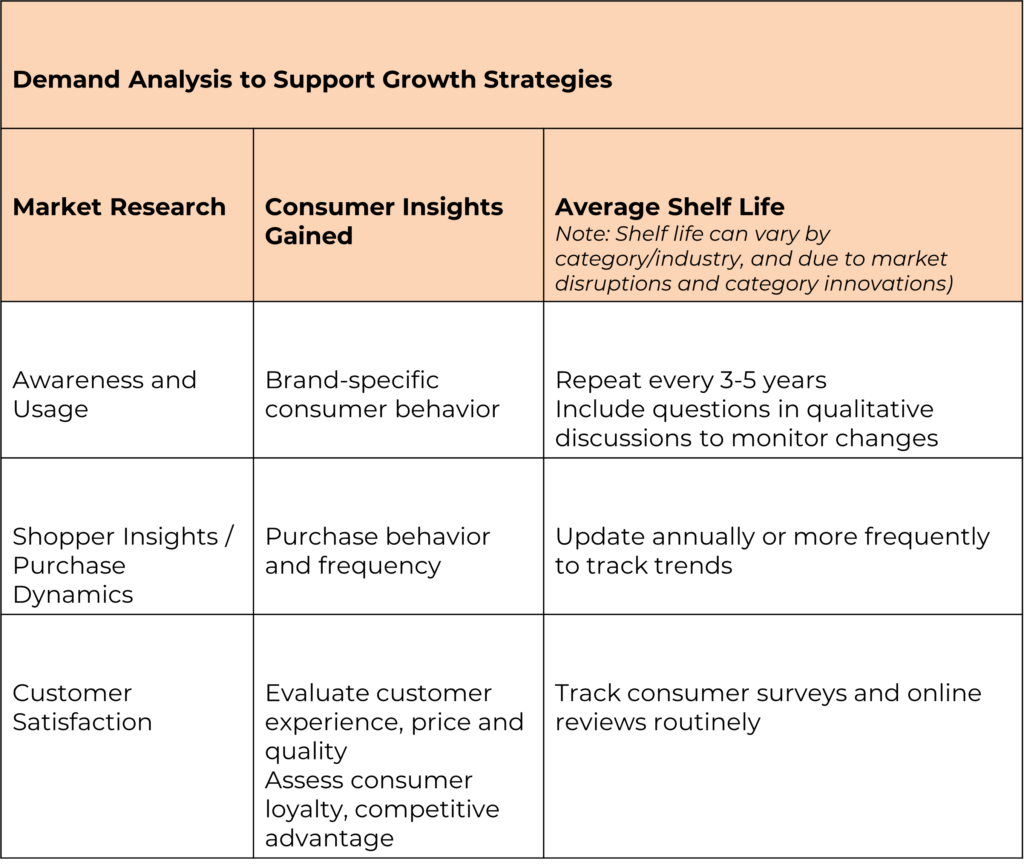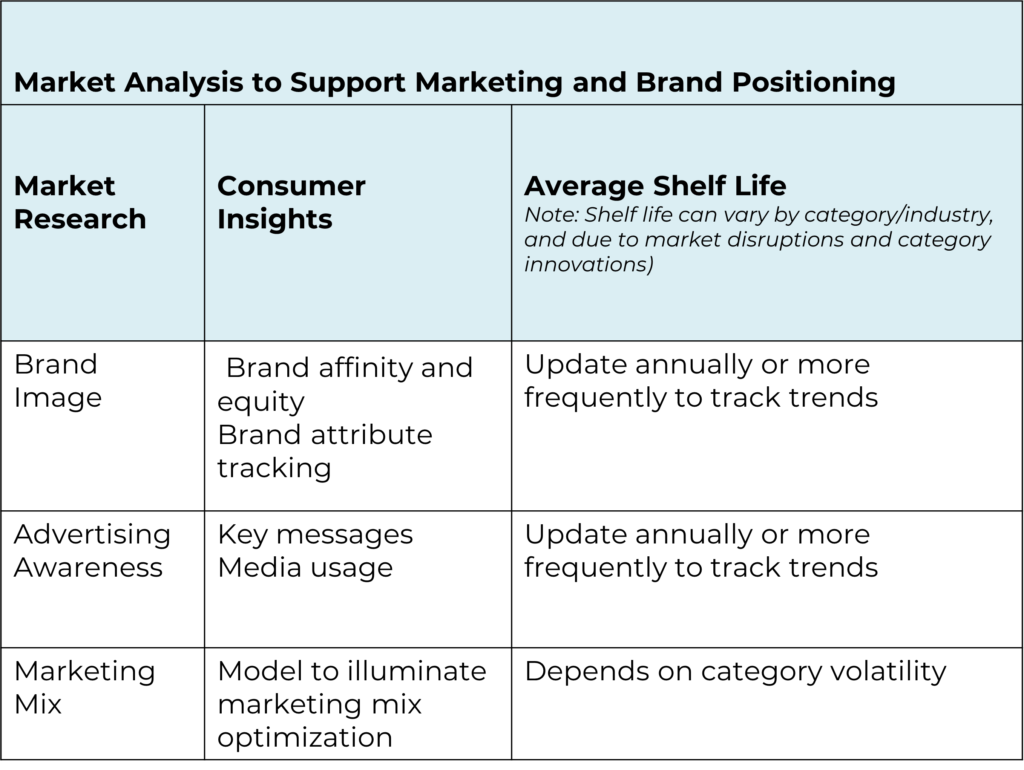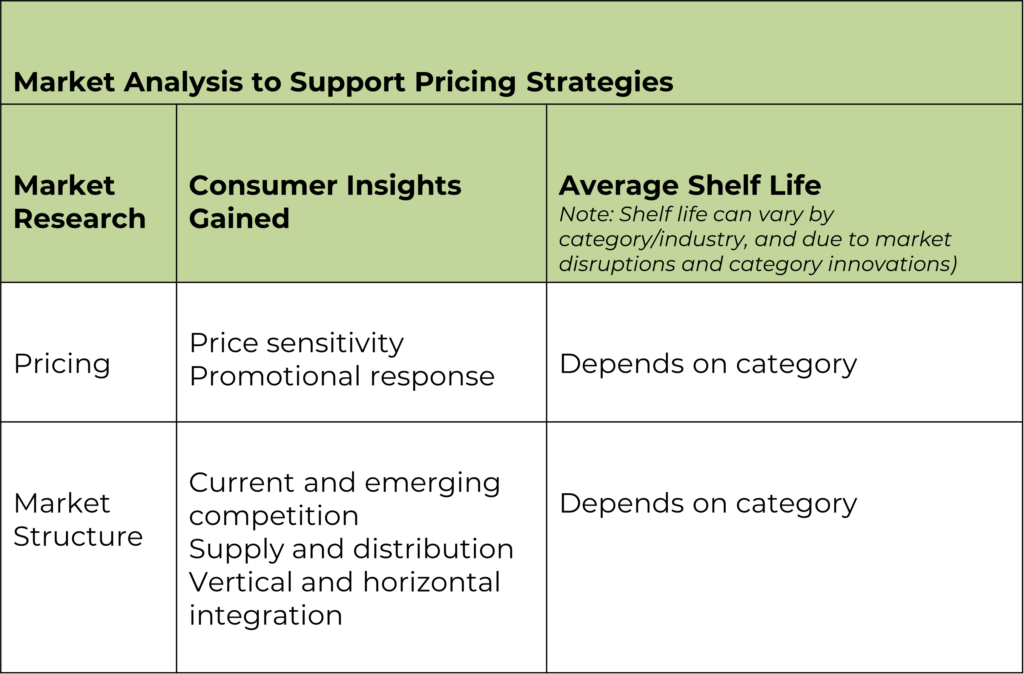 Want to Learn More?  
A trusted research partner will design customized research solutions to provide decision makers actionable consumer insights, and a strategic market analysis. The IIM Strategic Planning Guide is designed to be shared with your team to:
Start an insightful conversation about the consumer insights your decision makers need to have a holistic understanding of the market and business climate.
Inspire innovation and growth by discussing how your customers' values, priorities and motivations can identify opportunities to positively impact your bottom line.
Facilitate better strategic decisions and encourage collaboration by communicating consumer insights before, during and after planning sessions.
"We love the work we are doing on the Horizon consumer panel with Insights in Marketing. Not only has it kept the consumer at the core of everything we do, it has brought the entire cross functional team together to participate in research. The beauty in the format is that we have an entire team of 15 people come and listen to our consumers first hand. It has helped us develop consumer empathy that has impacted our business in incredible ways." 

Chryssi Keller, Senior Manager Strategy & Insights 
Danone North America