Which Super Bowl LV Ads 

W

on 

Brand

Sentiment?
Five Marketing Strategies are Creating Buzz
The one thing most Americans agree on is their love for football, and 51% of consumers say they tune into the Super Bowl just to watch the commercials according to Kantar.
Focused on winning fan's hearts, minds and trust — Super Bowl LV advertisers took risks. Budweiser united with the Ad Council to spread awareness of the COVID-19 vaccine, legendary advertisers opted to sit out and contribute their advertising dollars to community initiatives, and rookie brands pounced on the opportunity to join the Super Bowl lineup.
Even though many brands opted out of traditional commercials in 2021, brands aren't sitting idle on the sidelines. During Super Bowl 55, the coveted prize is social-media buzz from fans connected to mobile phones before, during and after game day.
Ultimately, fans choose the winning Super Bowl ads by deciding which commercials go viral.  Five brand strategies are creating buzz this year:
Tributes to Heroes

Unity with a Purpose

Engaging Fans

Celebrity Cameos

Sheer Entertainment 
Tributes to Heroes, On and Off the Field 
Past and present football legends were honored throughout the Super Bowl broadcast, and the NFL is celebrating American health care workers. In fact, 7,500 vaccinated health care workers were among the 22,000 real fans in the stands at Tampa's Raymond James stadium on game day.
When it comes to tributes, Budweiser set the standard when they aired their 9/11 tribute just one time during the Super Bowl. This year, the brand opted to sponsor an ad with the COVID Collaborative and the Ad Council to celebrate American perseverance and spread awareness of the COVID-19 vaccine.
Super Bowl Classic
9/11 Tribute
Watch Video
Sponsored by Budweiser
The poignant ad with no voice over or branding simply features the Budweiser Clydesdales bowing before New York City.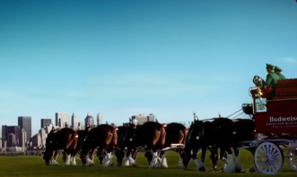 Super Bowl 2021 
The Bigger Picture 
Sponsored by Budweiser 
Set to Bill Withers' "Lean on Me," Rashida Jones' narrative celebrates American perseverance and is a message of hope.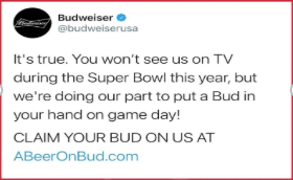 Unity With a Purpose 
Unity, community and American heroes have been central themes in advertising messaging since the first game of champions, and the first Super Bowl in 1967 unified Americans with the game they love, during a very polarizing era.
While at least eight Super Bowl regulars took a stand by not advertising this year, more corporations featured cinematic ads explaining how they are tackling the pandemic, social justice and equal rights. 
Nike was among the first brands to take a stand for social justice by endorsing Colin Kaepernick in 2011, and NFL jerseys are now embroidered with #BlackLivesMatter. The brand is now partnering with the NFL to focus on sports equality, with a $5 million grant to create flag football leagues for female athletes. 
Super Bowl Classic
Hill Top 
Watch Video
Coca Cola, 1971
50 years ago, when the Vietnam draft sparked violent protests,
Coca Cola
brought 300 teens to a hill top in Italy to record "I'd Like to Teach the World to Sing in Perfect Harmony"
Rewriting the Rules for the Halftime Show 
Michael Jackson rewrote the rules for Super Bowl halftime shows in 1993 when he became the first headliner to perform at the Super Bowl, and brought 3,500 children onto the world's largest stage to sing 'Heal the World.' Frito Lay sponsored the show, and set precedence by sponsoring an ad for the Heal the World Foundation and donating $100,000 to the children's charity according to the LA Times.
This year, The Weeknd focused on the fan experience outside the stadium, and invested $7 million in the Pepsi SuperBowl LV Halftime Show to give fans a backstage pass to an immersive 360 experience, and an opportunity to stream the show anytime after the event. 
Super Bowl Classic 
Michael Jackson
1993 Halftime Headliner
Jackson brought 3,500 children onto the world's largest stage to sing 'Heal the World.'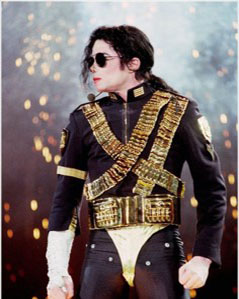 Brands Take a Cue from Hollywood to Entertain Fans
Following the Hollywood playbook – food and beverage brands focused on entertaining fans and featured celebrities in prequels, sequels, social media crossover events and even aired trailers for their Super Bowl ads. Even before game day, ads were going viral and getting millions of views.
Uber Eats debut Super Bowl ad is a fan favorite, tapping into strong consumer sentiment for local restaurants, nostalgia and the cult following for Saturday Night Live's Wayne & Garth skit. Based on the USA Today Ad Meter, ABInBev and Frito Lay created the most fan favorites.
Bud Light Seltzer Lemonade and  Bud Light Legends rank in the top 10 fan favorites according to USA Today Ad Meter, and AB InBev's first corporate ad could go down in the history books as a classic. AB InBev actually bought the rights to the entire alcohol category according to ad industry reports, and also featured Michelob Ultra, and Michelob Ultra Organic Seltzer, and ads in select local markets for Stella Artois and Cutwater Spirits. 
Frito-Lay had its biggest brand presence ever at Super Bowl LV, and their first portfolio ad, Twas the Night Before the Super Bowl, went viral before game day. Their star studded game day line up is packed with fan favorites with clever social media crossovers for #FlatMatthew Doritos 3D Crunch sequel, Cheetos #ItWasntMe  and the unveiling of Cheetos Crunch Pop Mix. 
Super Bowl Classic
Where's the Beef?
Wendy's, 1984
At age 80,
Clara Peller
became an instant sensation with her first acting role, earning guest appearances on Saturday Night Live, talk shows and parts in movies. 
Super Bowl 2021
Wayne & Garth are Back
Uber Eats
Uber Eats' debut Super Bowl ad is a fan favorite, tapping into sentiment for local restaurants, and the cult following of Mike Meyers' and Dana Carvey's iconic SNL skit.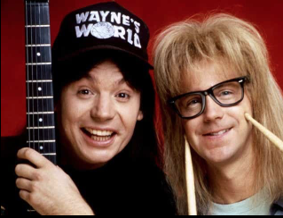 Ultimately, Fan Favorites Win with Social Media Buzz
With a price tag of $5.5 million for a 30-second spot, brands count on social media buzz to reach more consumers than any other single televised event according to Kantar.
The most watched Super Bowl ads are created to build a cult following online as viral videos according to Inc., In fact, the most watched ad of all time was released by Volkswagen in 2011 when VW started the tradition of releasing ads before game day according to Adweek. 
According to the USA Today Ad Meter, more fans are loving Michael B. Jordan as Alexa's body than any other Super Bowl ad, making Amazon the winner with subtle humor and star power.
Super Bowl Classic
The Force
Volkswagen, 2011
VW created the most watched ad of all time and started the tradition of releasing Super Bowl ads before game day.
Super Bowl 2021
Alexa's Body
Amazon
Heading into Super Bowl weekend, Amazon is leading the pack with Michael B. Jordan starring as Alexa's body and voice.
Interested in learning more?
Follow our consumer insights blog series to learn how lifestyle changes, demographic shifts and buying behavior drive brand growth and innovation.

Insights In Marketing is a marketing research firm that delivers in-depth and actionable insights so you can have every confidence your decisions are inspired by the consumer voice. Our team has decades of client and supplier side research experience, and our marketing expertise spans across various industries and consumer segments.  
Looking to create a genuine connection with your customers?